SmartLevel: Higher Security of Supply and Less Effort
An excellent supply of your workshop with lubricants
Do you store your lubricants in tanks? Then this might look familiar to you:
The level in each tank must always be read manually - if this is only done irregularly or even forgotten, there is a high risk that the tank will suddenly run out and the right oil is no longer available when it is needed.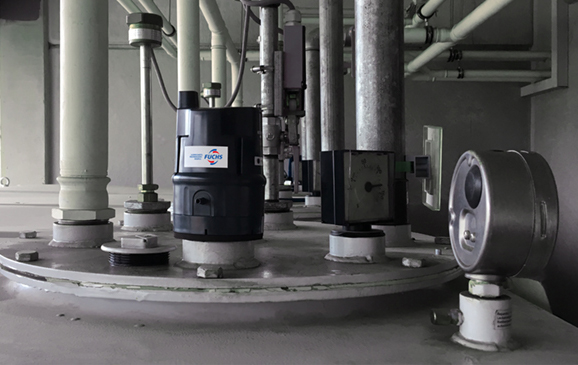 As a long-standing partner of the German Association of the Motor Trade, we know your workshop business and ensure that this problem belongs to the past with our digitally supported service SmartLevel. We offer a simple and reliable solution to our customers in the field of tank level monitoring of automotive lubricants such as engine oils, gear oils and service fluids from FUCHS.
SmartLevel combines intelligent and sophisticated technology with intuitive usability.
Your benefits of FUCHS SmartLevel at a glance:
With our digital tank level monitoring you can reduce your administrative workload and reduce potential sources of error (e.g. due to irregular reading of the levels).
The daily level measurement combined with an automated reordering when reaching your defined minimum stock level enables you to optimize the time of ordering and stock keeping. In this way, additional costs can also be reduced (e.g. due to spontaneous express deliveries).
You can access your tank information at any time and from anywhere. The documentation creates transparency about your consumption and the calculated forecast values facilitate your planning.
Your tank farm is upgraded to the latest state of the art by adding modern sensor technology.
We relieve you of time-consuming work steps, so you can process your orders much more efficiently.
The handling of the SmartLevel-sensor is simple – should you have any questions, you can always contact your FUCHS sales representative by phone or send an email to smartlevel-flg@fuchs.com.
FUCHS SmartLevel is that simple: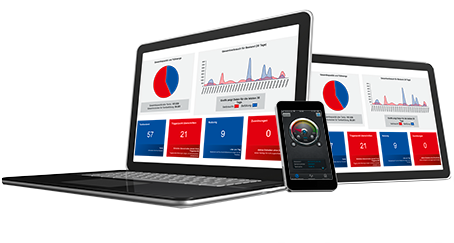 Always have an eye on your tank information
Quickly get an overview of relevant tank related information:
Current tank level
Projected run out date
Further consumption data