FUCHS LUBRITECH GmbH – a company with future
Since 1971, FUCHS LUBRITECH GmbH has been part of FUCHS PETROLUB SE, the world's largest independent lubricant manufacturer.
The FUCHS Group offers its customers over 10,000 different specialty lubricants in a wide variety of industries. As a global division within the FUCHS Group, the term LUBRITECH stands for lubricants and release agents for the most demanding applications in highly specialized market sectors and niche applications. Tailor-made special lubricants and individual advice are our core competence.
In Germany, we operate under the name FUCHS LUBRITECH GmbH in Kaiserslautern. LUBRITECH is represented worldwide as a "Specialty Division" in over 80 countries within FUCHS sister companies.
Over 60 years of experience - fit for the future
For over 60 years, FUCHS LUBRITECH has focused on the development, production and distribution of pioneering high-performance lubricants and release agents for the most demanding applications. Today, the LUBRITECH core product range comprises more than 1,000 special products, which are always individually adapted to the respective application. This specialization is the DNA of FUCHS LUBRITECH.
Based on our experience and industry knowledge, we are constantly expanding our portfolio and further developing existing technologies. Around 600 employees in Research & Development ensure that we develop future-proof lubricant concepts for and together with our customers that deliver even more efficient, environmentally compatible and economical results. This is something we are proud of. Specialty lubricants from FUCHS LUBRITECH stand for highest performance and sustainability as well as for safety, reliability, efficiency and economy. Our promise: we develop technology that pays back.
Highest product quality – made in Germany
Many of our products have long-since become household names in their branches of industry. Trust in our brands is based not only on our development strength, but also and above all on our excellent quality standards. Extensive certifications, like ISO 9001:2015, and OEM approvals, as well as the fulfilment of international standards, confirm our comprehensive quality management. Therefore, we are outstandingly well equipped to meet your requirements in the future as well.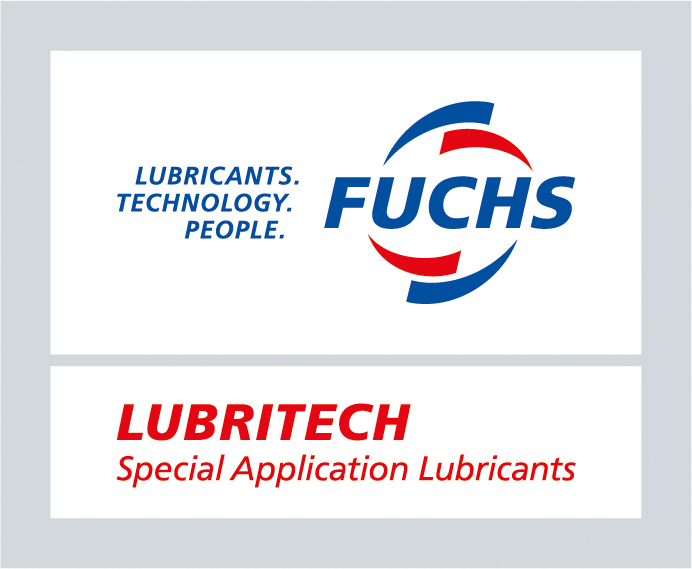 Contact
FUCHS LUBRITECH GmbH
Werner-Heisenberg-Straße 1
67661 Kaiserslautern
GERMANY
Phone: +49 6301 3206-0
Fax: +49 6301 3206-940
E-mail: lubritech@fuchs.com