FUCHS LUBRICANTS INSPECTOR
ONLINE SERVICE FOR OPEN GEARS
For more than a decade, we have offered and optimized this unique documentation platform.
With the FUCHS LUBRICANTS INSPECTOR, the digital age continues to advance in Open Gear servicing. Open Gears are primarily used in the mining and cement industries, but are also common in chemical, ceramics, and other industries.
By providing this online tool we are also contributing to our sustainability goals.
The FUCHS LUBRICANTS INSPECTOR currently lists over 7,400 machines in around 2,500 plants including over 55,000 machine inspection reports. Many customers have already registered and have online access to their machine inspection reports.
The FUCHS LUBRICANTS INSPECTOR is a documentation system in ten languages for Open Gear servicing.
The Service Engineer can enter data into a tablet computer while inspecting the gear. As soon as the inspection report is finished, the data is available to the customer in digital form.
A service report shall include customer information, gear data, lubricant consumption, photo and/or video documentation, results of the lubrication system check and all measurements, comments, and other visual documentation such as infrared pictures. Temperatures, vibrations, and consumption trends are summarized in diagrams.
All reports are available 24/7 for the customer/operator, no matter if they use a smart phone, a tablet computer or a desktop computer.
Free use of the documentation platform

Online Access with any device

Individual access hierarchy

Automatic e-mail notification of new machine reports

Direct access to current and previous machine and visit reports with filtering options

Traffic light system for machine status

Possibility to integrate up to 21 pictures and up to 3 videos or pdf files into a report

Graphical trend analyses for temperatures, vibrations, and consumption

News section

Option to print reports

Direct contact button

Library function

Platform is available in ten languages: Chinese, German, English, French, Italian, Japanese, Persian, Portuguese, Russian, and Spanish

Historical machine data back to 2007
If you are a FUCHS LUBRICANTS GERMANY customer and would like to register, please complete the registration form and return it to us.
After verification of your authorization your personalized login data will be sent to you automatically.
Access is only granted to existing and registered FUCHS LUBRICANTS GERMANY customers!
Questions? – Please contact your local Service Engineer or contact us at flg.inspector@fuchs.com
---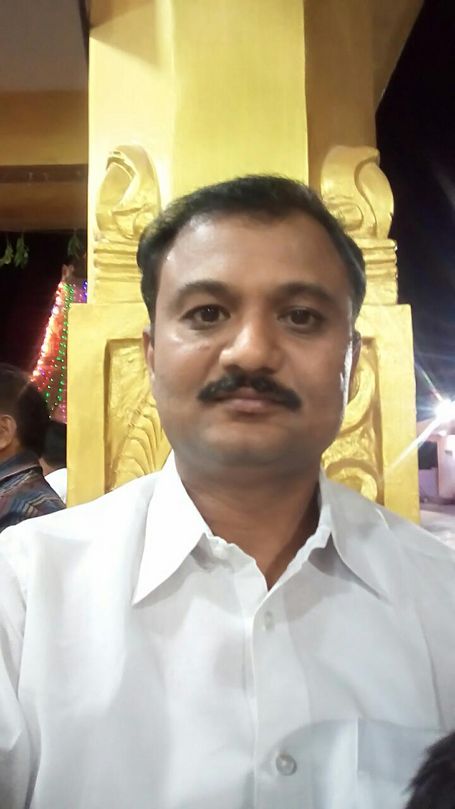 M. Jagadeeswara Reddy (G.M. Mechanical at Penna Cement Industries Limited, India)
"We are happy to share our feedback about FUCHS LUBRICANT INSPECTOR. We have associated with Fuchs lubricants for 20 years and sincerely thank you for your enlightening suggestions concerning open gears. The Fuchs service engineer visits our site in a regular manner and we have been getting excellent feedback and knowledge sharing to improve gear condition. FLI online reports greatly help us to analyse condition of gear and trending of gear temperature. We express our thanks to your service engineer's prompt response and FLI online services."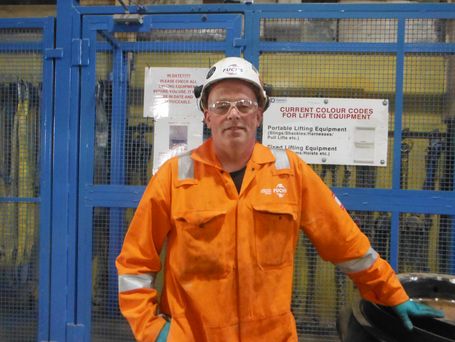 Howard Farmer (Reliability Engineer at FUCHS UK)
"I feel a great sense of satisfaction knowing the FLI (FUCHS LUBRICANTS INSPECTOR) reports generated help to protect such vital assets for my customers."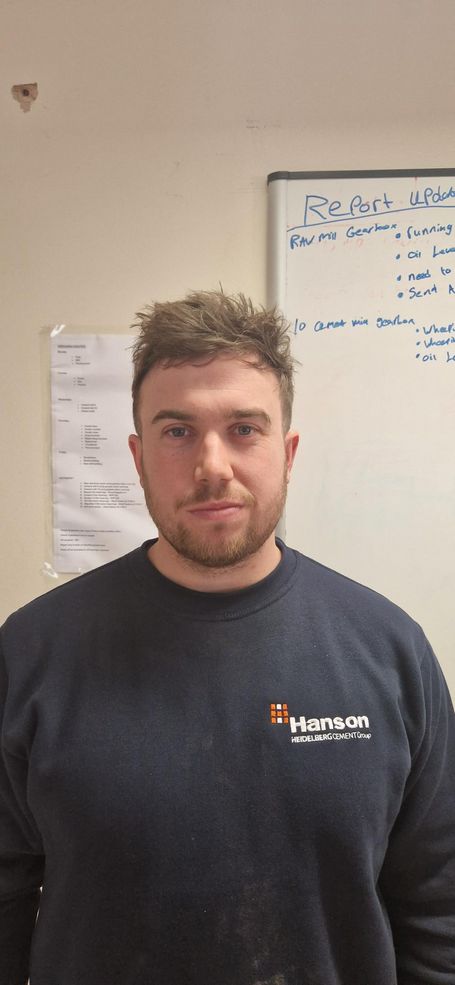 Daniel Webb (Reliability Technician at Hanson, UK)
I receive a quarterly FLI (FUCHS LUBRICANTS INSPECTOR) report for our Kiln which details vibration, temperature and contact pattern. This helps to generate gear condition trends, gear health and with a view to Planning pm's, this helps with reducing the chance of unseen failures. This report also helps with the lubrication spray system check, this is done via spray pattern check, weight of lubricant and general system maintenance, going forward with these checks its helping out with money savings on the lubricant because we are not over using and wasting the lubricant."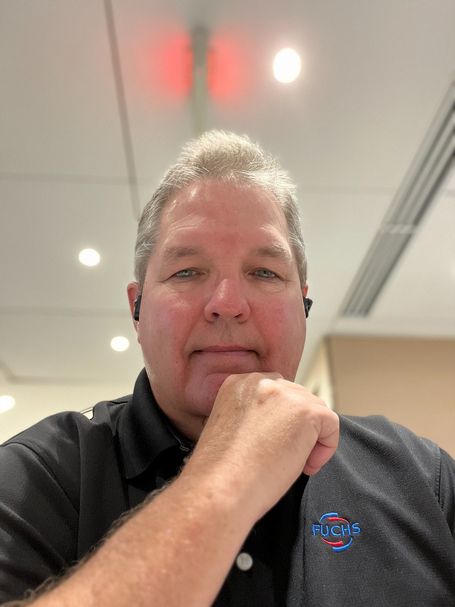 Robert Tanner (Service Engineer at FUCHS USA)
"I utilize the FUCHS LUBRICANTS INSPECTOR (FLI) to capture important data for our customers to extend the lifespan of the Open Gear sets. Temperature profiles, vibration measurements, synopses of visual inspections and trend data help our customers to determine any actions that may need to be taken and how quickly. Recommending adjustments to pinion alignment or changes to the lubrication system allows the customer to gauge what time, materials and resources may be required. Having a good record of historical data including pictures, in some cases going back years, can aid in predictive maintenance planning. The reports and trend data generated by the FUCHS LUBRICANTS INSPECTOR can help a plant decide what is the urgency of any issues found and plan for downtime if necessary. While inspection of the gears is very important, the FUCHS LUBRICANTS INSPECTOR also addresses the condition and functionality of the lubricant delivery system. Regardless of the system being a bath or spray, the FLI captures the conditions at the time of the inspection and makes recommendations based on the observations. These observations are often backed up by pictures. For example, the customer can look back over multiple FLI reports and notice how a lubricant leak has become increasingly problematic. The FUCHS LUBRICANTS INSPECTOR is web based and supported by a very responsive and knowledgeable team. Any issues I have had have been quick and easy to resolve. Using the FUCHS LUBRICANTS INSPECTOR can result in a significant cost savings for the customer. I think it's a great tool to have."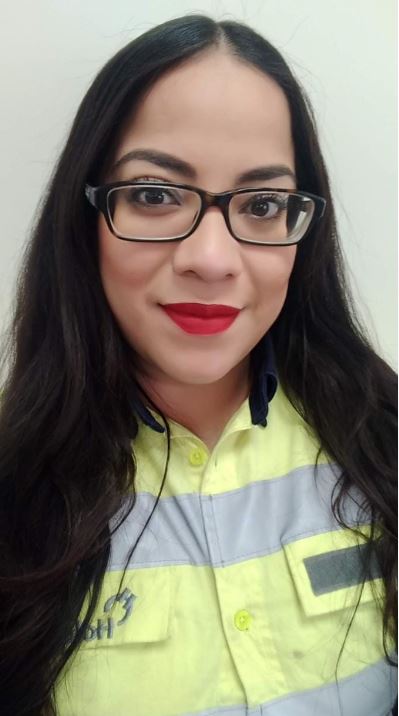 Dannia Méndez Belducea (Corrective Maintenance Planning Technician at Holcim Hermosillo, Mexico)
*Translated from Spanish:
"First, my respect and greetings from my side.
Through this lines it is a privilege for me to be able to provide my opinion about FUCHS. FLI (FUCHS LUBRICANTS INSPECTOR) system goes together with a specialized technician in lubrication, who gives us support to verify the important points of the equipment, lubricant sampling, support that gives us solutions in technical situations or problems that can take place during the production process in the cement plant. It gives us a better idea of what is happening in the equipment.About the FUCHS FLI system I can say is very attractive and easy to use. FLI shows us in an interactive way the access to information about the condition of the open gears and oil analysis result. The most interesting thing to highlight about FLI, is that gives us in an easy and fast way a review of the current status of the equipment, equipment story, vibration and temperature trends, detailed pictures, and all these information very well explained.
FLI is the guidelines to correct, improve maintenance aspects that help us to minimize damage in equipment with a proactive approach."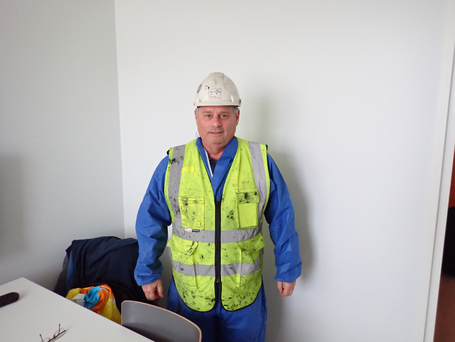 Peter Wagner (Service Engineer at FLG)
Benefits of the FLI from an SE's point of view:
- Important tool for customer support
- Online reporting system for documentation of customer visits, machine conditions, problems and advice to optimize various parameters
- Scheduling of future visits
- Availability of created service and visit reports (repairs and others by FLG SE) by SEs for traceability of machine conditions in order to create new reports and for customer discussions on site or online
- Overview of customer locations ('Sites Map')
- Overview of lubricants used in Open Gear applications (market position)
Benefits of the FLI from a customer's point of view:
- Accessibility by the customer after authorization, for machine monitoring (tooth flanks, bearing, shell temperatures; bearing vibrations; lubricant consumption and possible lubricant changes, picture documentation, etc.) and evaluation options
- Immediate and continuous availability of finished service or visit reports; no additional filing of paper required at the customer's
- Usability of data assigned to machines and recorded in the FLI even in the event of staff changes or loss of such data in customer-internal systems (backup)
- Possible traceability in case of changes (lubricant type, lubricant consumption, mechanical jobs such as pinion alignment, tooth flank rework, etc.)
- Evaluation options of changes and thus possible use for other machines with similar problems
-Optimization possibilites especially in terms of lubricants and documented follow-up of effects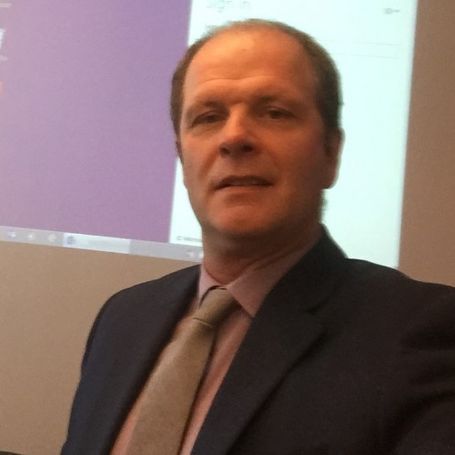 Vojko Aranza (Regional Director at FLG)
"Quantifying the value of the service inspections and FLI inspector reports for our partners and customer. While focusing on the production uptime, reliable operations of the gear drives, our customers and partners can entrust us with reliable service inspections, operational excellence, condition monitoring and expert advice on their heavy-duty gear drives. Using FUCHS LUBRICANTS INSPECTOR reports our partners and customers can efficiently determine the status of their gear drives necessary for planning maintenance works, improvements, adjustments, reconditioning, gear turning and grease consumption optimisation. FUCHS Service Engineers recommendations help our partners and customers with cost avoidance in breakdowns, energy consumption reduction through better alignment of the gear drives thus reducing frictions."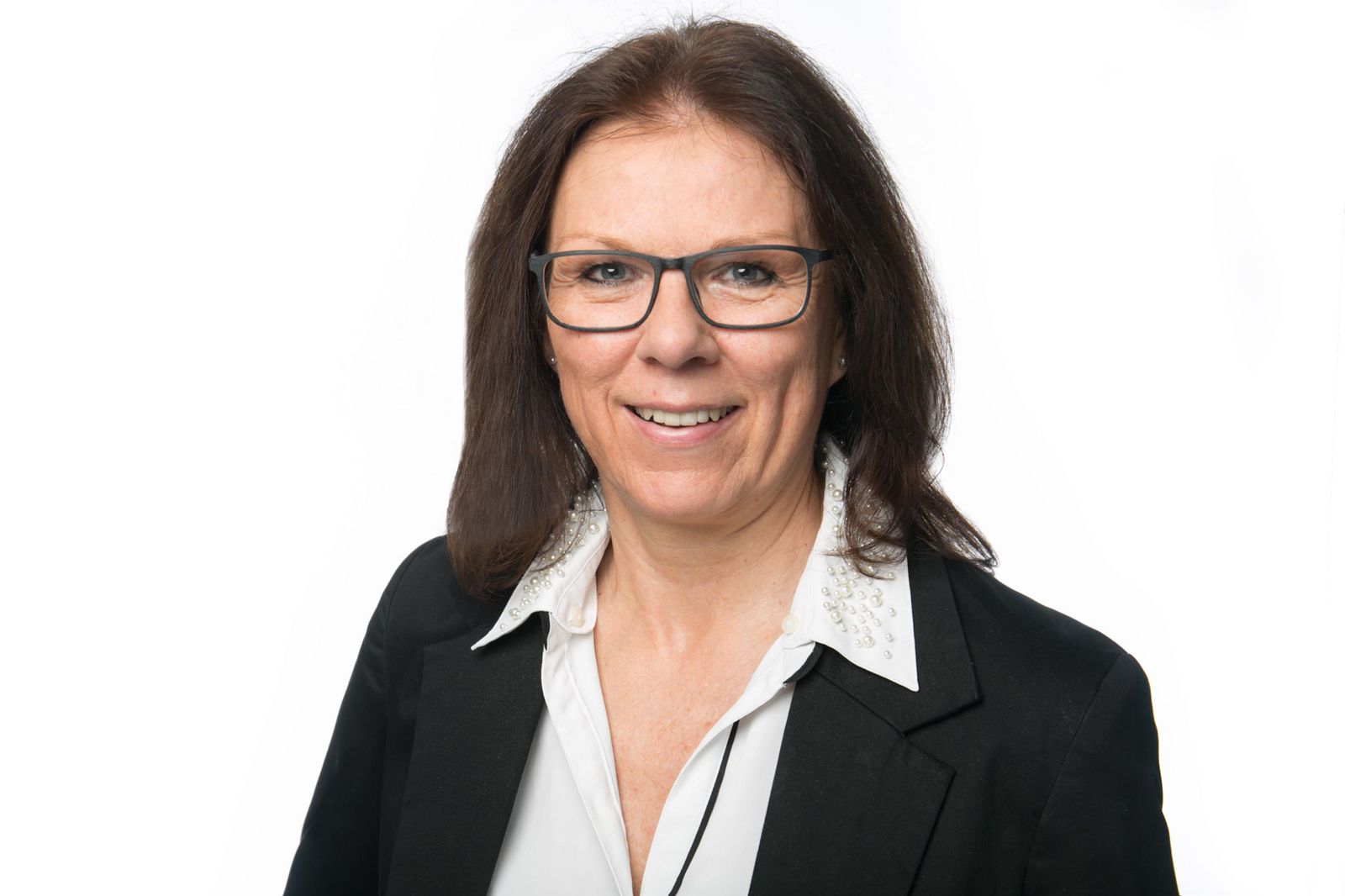 CONTACT
Karin Simonis, Assistant to Vice President Product Management Industry & Specialties, looks forward to answering your questions.
> Contact her at: flg.inspector@fuchs.com